Get Married at The Matthews House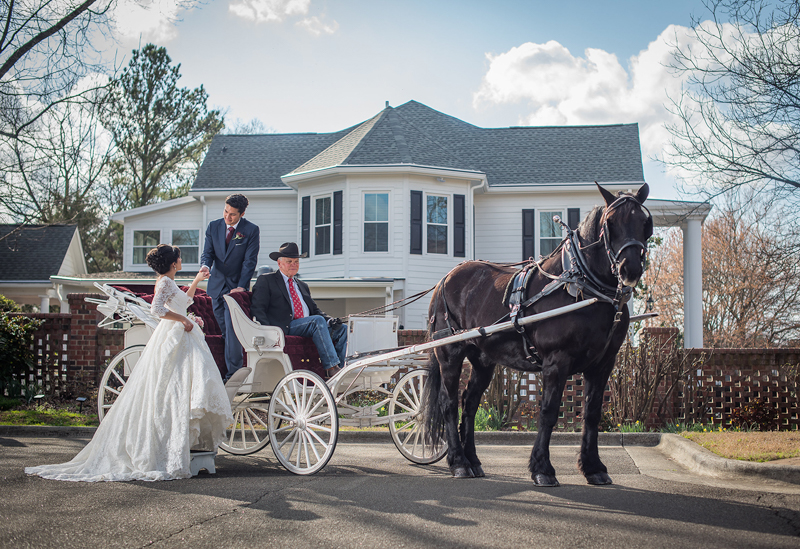 Nestled in a cozy corner of downtown Cary, in a central location to Raleigh/Durham/Chapel Hill's Triangle area in North Carolina, The Matthews House offers an intimate wedding venue with Southern elegance and urban versatility.
From a handful of participants to 160 guests, we invite you to meander the mansion with a cocktail, play yard games by the fountain, or dance under the string lights covering the patio. Walk down the aisle in our grand ballroom, or exchange vows in front of the landscaped arbor. The Matthews House offers flexibility in planning your dream wedding.
Contact Us Today! Located in Cary, North Carolina.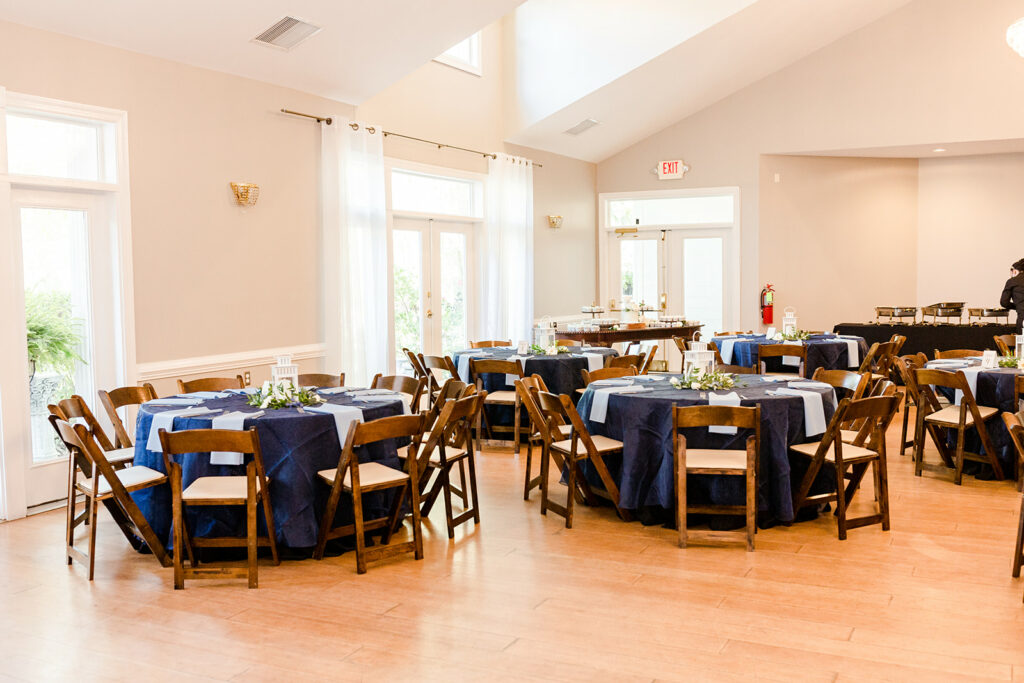 Host Your Rehearsal Dinner
At The Matthews House, we offer a wide range of packages and upgrades to make your rehearsal dinner unique and effortless. You can enjoy exclusive access to our outdoor garden space and indoor Grand Ballroom alongside an event coordinator to help you get the most out of the venue.
Contact Us Today! Located in Cary, North Carolina.
Our wedding packages range between $6,000-7,000 and include:
12 Hours of Exclusive Access
On your wedding day, the space is yours. Enjoy the privacy of getting ready in the elegant house. Let your guests wander the gardens. Dance in the Grand Ballroom or outside terrace. With such versatility, you have the flexibility to optimize it based on your guests' needs and weather conditions.
Wedding Coordinator
Your Matthews House wedding coordinator is the point person on your big day. They will help create timelines, coordinate vendors, set up the space, direct the ceremony, and keep everything on track for an effortlessly beautiful wedding.
Tables and Chairs
We have a variety of tables and chairs available for your use. Set up and break down is included.
In-house Linens
Complimentary black linens are available for all of our tables. We can also help coordinate upgraded linens for more options.
Rehearsal Time
An hour of rehearsal time to walk through your ceremony is included, and will be scheduled based on venue availability.
Photo Session
Come in with your photographer before the wedding day to take some special photos. This two-hour photo session is based on venue availability.
Package Upgrades Available
Linen upgrade
Access to our in-house decor items
Overnight stay in the Bridal Suite with continental breakfast
For your ease consider, Southern Harvest Catering, our on-site catering option. You can also bring in your favorite, pre-approved caterer.
The Matthews House strives to be an inclusive venue, and we want our guests to have the ability to hire vendors to cater to their specific needs. Therefore, we offer flexible options when it comes to vendors. No exclusive lists, just parameters.
Take a look at our FAQ for more.