Have Your Next Corporate Event At The Matthews House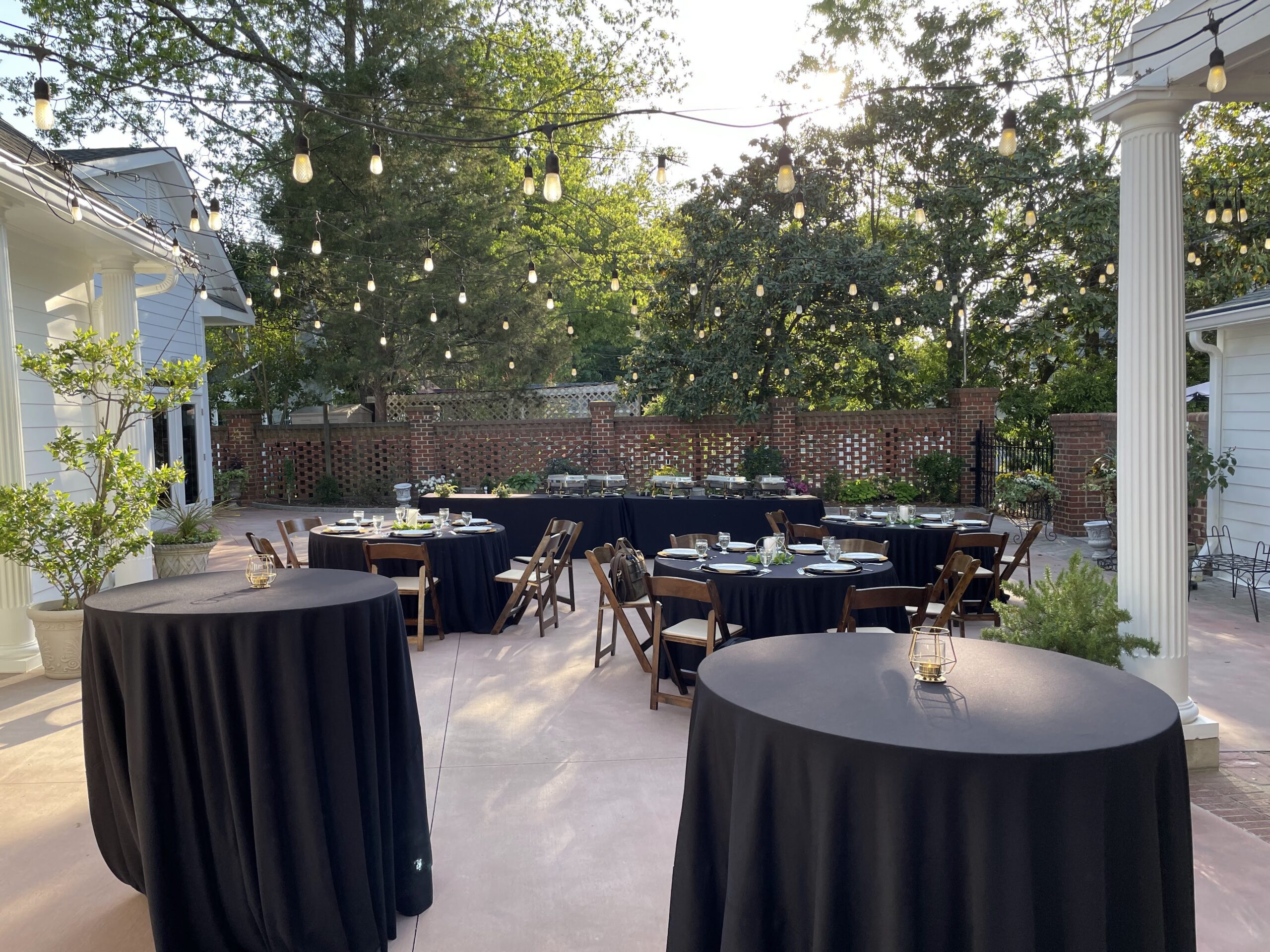 Whether you have an executive meeting, product launch, or want to celebrate your company's milestone, the venue is imperative to the success of any corporate event. 
At The Matthews House, we understand that choosing a corporate event venue can be daunting, but we are here to help you every step of the way. Our beautiful full-service venue provides flexibility and practicality for any corporate event. 
Full Services and Amenities
Services come first when looking for a venue to hold your end-of-year party or quarterly review meeting. So why not choose a venue that can provide all the services you deserve?
The Matthews House is a full-service corporate event venue that offers every service your guests deserve for a captivating corporate experience. We partner with the most incredible vendors in the area to provide you and your attendees with the best food, rentals, and even entertainment.
We understand your need to communicate effectively during your corporate presentations. Our built-in audio-visual equipment is in perfect place and condition to give your guest a hassle-free view of the main stage.
Space Versatility
Nothing enhances the success of a corporate event than having an ambiance that matches your corporate needs. Finding a flexible venue that matches your desired feeling can be great. At The Matthews House, we provide venue versatility for any event. 
Whether you want an effortlessly beautiful indoor space or want to give your attendees a relaxing outdoor experience, our venue can provide what you are looking for. The outdoor space includes gardens with beautifully arranged flowers that emit an inviting scent for a glamorous corporate experience.
Onsite Event Coordinator
Corporate events can have huge guest lists, so there is a lot to think about if tasked with coordinating your event. 
We have onsite event coordinators who will work with you to handle unique plans for your event and make it fun for everyone attending. Our mission is to help you focus on the things that really matter when planning an event and you can leave the rest of the details to us.
Our event coordinators can provide planning expertise for corporate parties to give your event a rustic look and sophisticated feeling.
Parking and Accommodation
A corporate event space wouldn't be complete without sufficient and accessible parking space. The Matthews House has onsite parking available for all of your attendees, meaning you don't have to walk long distances to the venue.
Don't want to end your event early at The Matthews House? Our location is right in the heart of downtown, providing efficient access to nearby luxury lodgings in Cary, NC. All you need is to let us know your lodging plans, and we will arrange everything for you.
Create a Unique Corporate Event Experience With The Matthews House
Planning for a corporate event can be challenging if you don't have the knowledge and expertise of experienced event planners. The Matthews House can be your partner in planning and organizing your next corporate event in Cary, NC. 
Contact us to help you plan for an alluring corporate experience in a serene environment.