The Matthews House is conveniently nestled in the heart of Downtown Cary is a manor that serves as the serene backdrop to your picturesque wedding or special event. You can dance in the Grand Ballroom, meander the garden oasis, or explore the stately house. This versatile indoor/outdoor space is coupled with concierge service that values flexible ease, vendor choice, and professional experience to make your special event effortlessly beautiful.
Contact Us Today! Located in Cary, North Carolina.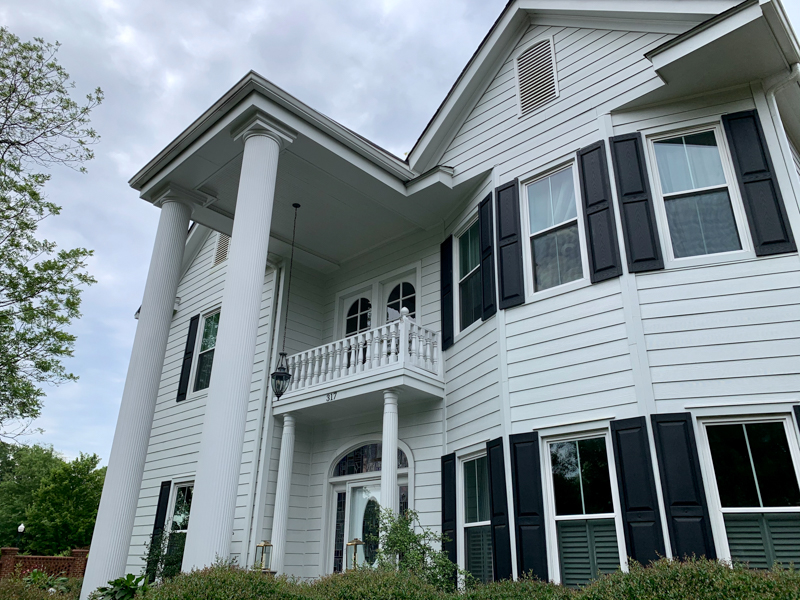 The Matthews House was built in 1915 by the Matthews family of Cary, North Carolina. The house was primarily a private residence as well as home to various small businesses such as a florist, dress maker, and salon.
In the early 2000s, Sheila and the late Carroll Ogle purchased the property. After seeing the foyer and imagining brides walking down the grand staircase, Sheila thought this would be a perfect setting for weddings. The couple got to work renovating the house and hosting weddings. After years of hosting receptions under tents where a swimming pool once stood, the Ogles built the Grand Ballroom followed by commercial kitchen facilities. The Ogles ran The Matthews House as a premier wedding and special events venue in downtown Cary.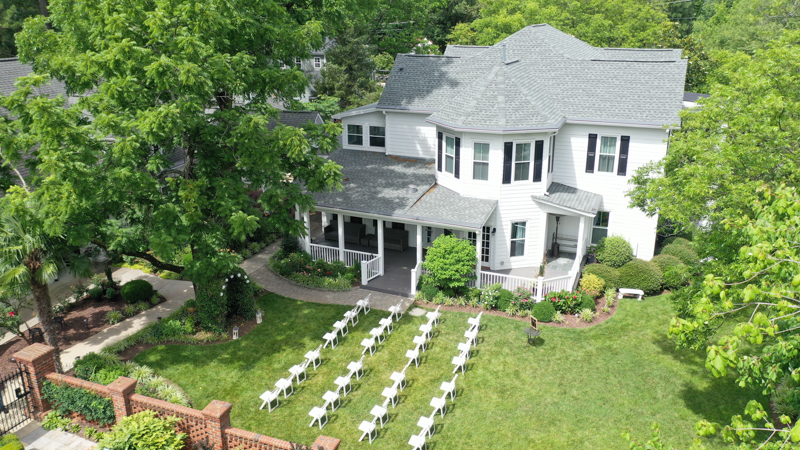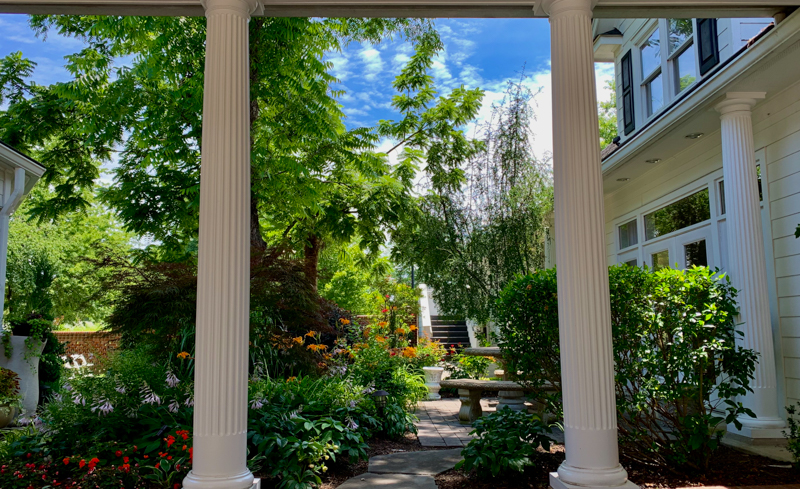 In 2016, Sheila Ogle sold The Matthews House to long-time Cary residents, the Chung family. They saw an opportunity to revitalize a downtown Cary gem with some modern improvements and to continue its tradition of impeccable service. The Chungs took on many renovations to freshen up this old house and created spaces specifically with events in mind. After working with Southern Harvest Catering on multiple events, The Matthews House realized the two shared similar core values, and the two formed a partnership in 2017. This allowed The Matthews House to provide an onsite food and beverage option with stellar quality and service. Today, The Matthews House continues to be an elegant wedding and events venue in downtown Cary.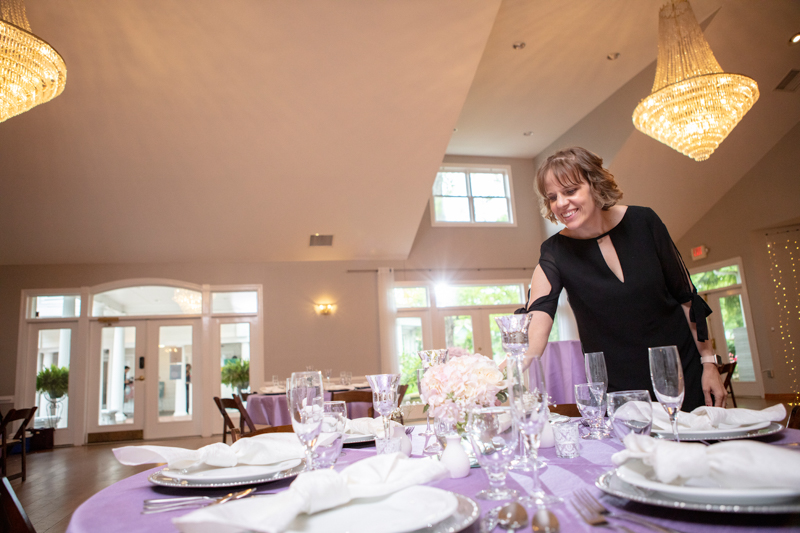 The Matthews House is a family-owned and operated small business, providing an elegant space in downtown Cary for weddings and special events. Sarah Chung, an owner, and the Lead Coordinator helps guide clients to realize their event's vision. Her background in catering and hospitality is the foundation of our services, with extensive experience working at various hotels and wedding and event venues such as Syracuse University's Carrier Dome. Sarah's laid-back and can-do attitude sets the tone for a relaxed experience. With her team of coordinators and event staff, we'll make your event effortlessly beautiful.
As a native of Rochester, New York (Go Bills! Go Orange!) Sarah enjoys exploring downtown Cary with her family, a fresh plate of sushi, watching live music, and testing out wedding cakes at the end of an event.